Pearl Drop Earrings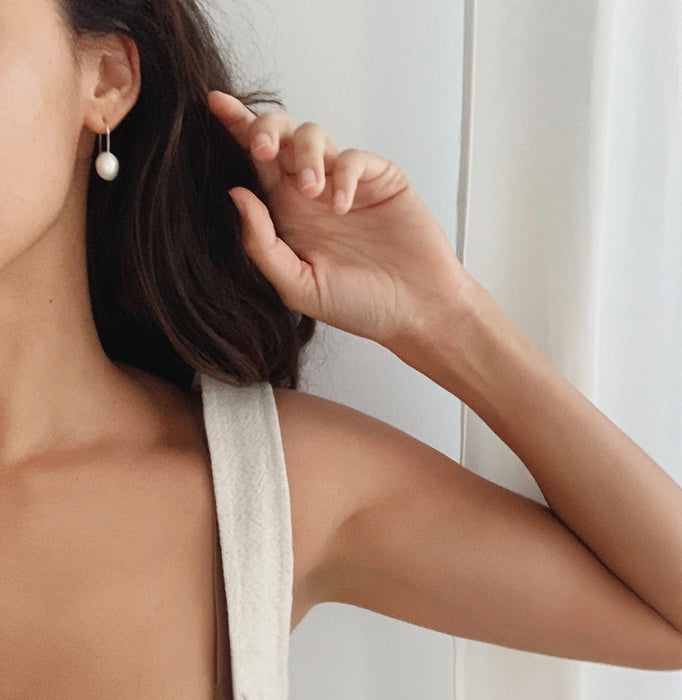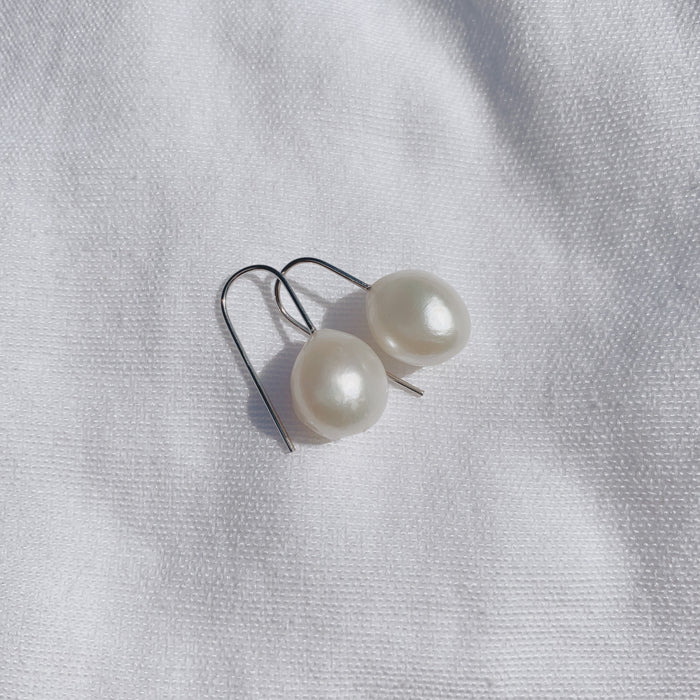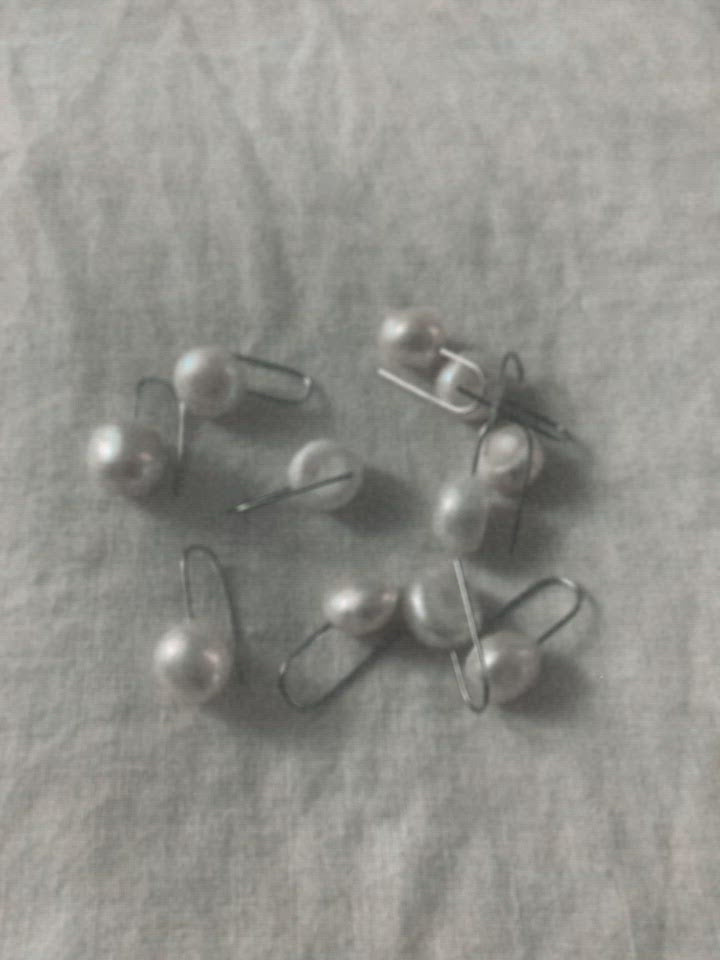 Gorgeous freshwater baroque pearl earrings with a sterling silver hook. These are handmade and incredibly elegant and versatile.
∙ SIZE:

Stem hangs down 1"
Pearls diameter is approx 1/2"
∙ MATERIALS:
White baroque pearls are known for their pearlescent color and organic shape. Each pearl is hand picked and one-of-a-kind. Stem is 925 sterling silver.